26 Vegan Classics You Should Learn How To Cook
Yes, these are vegan.
Vegetarian tofu scramble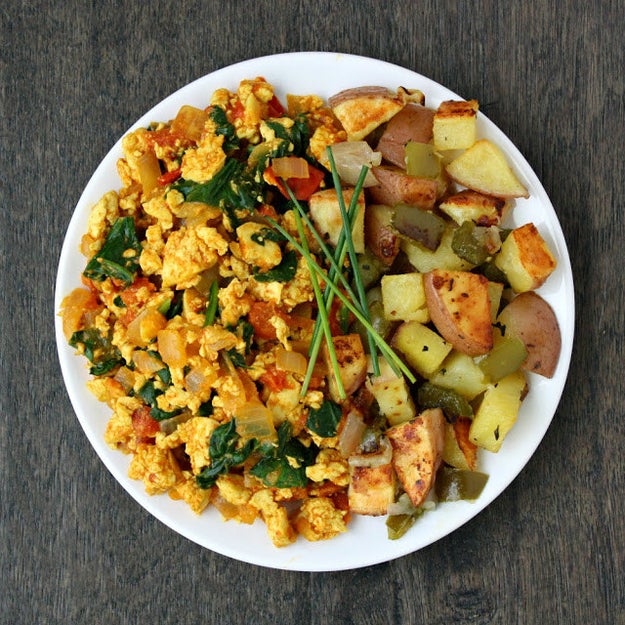 It's filling, easy to whip up with whatever's in your fridge, and goes perfectly with starchy vegetables or wrapped up in a tortilla. Recipe here.
Vegan nacho cheese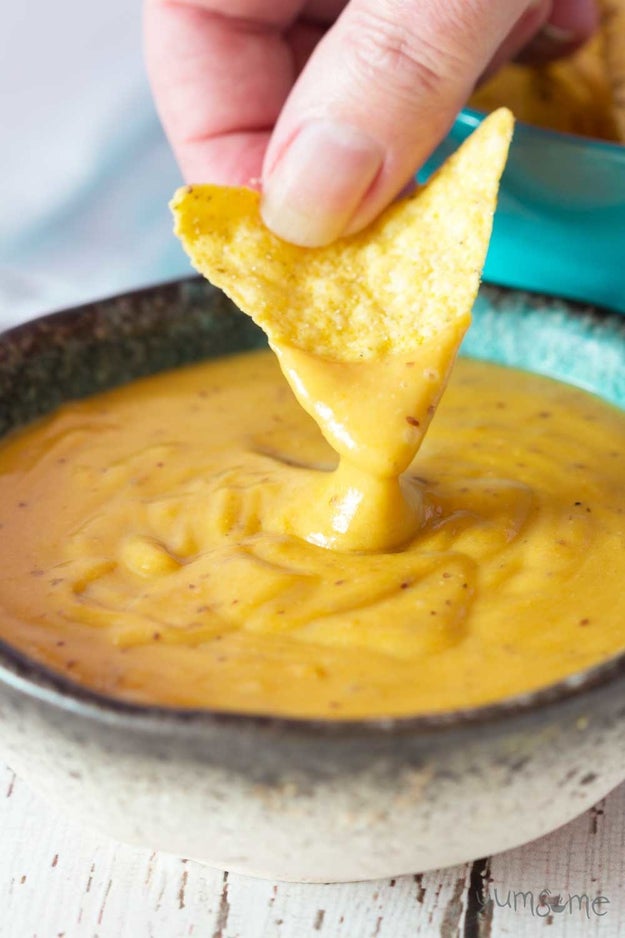 An ample serving of nutritional yeast and a tablespoon of white miso give this vegan cheese the flavorful kick you won't find in many grocery store vegan cheeses. And of course, if you want something less intense, you can simply use less nutritional yeast. Recipe here.
Vegan Chili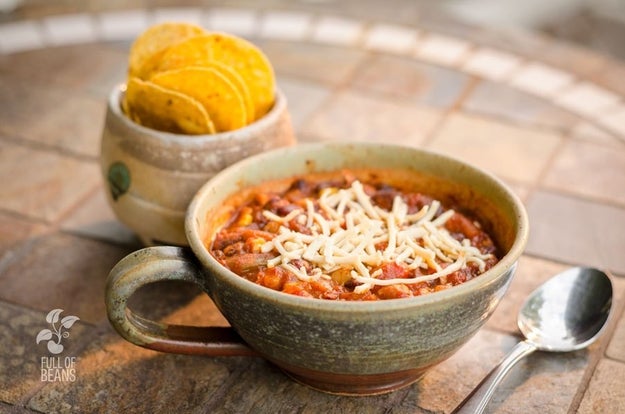 The ideal recipe for making in large portions and reheating later. Recipe here.
Mac & Cheese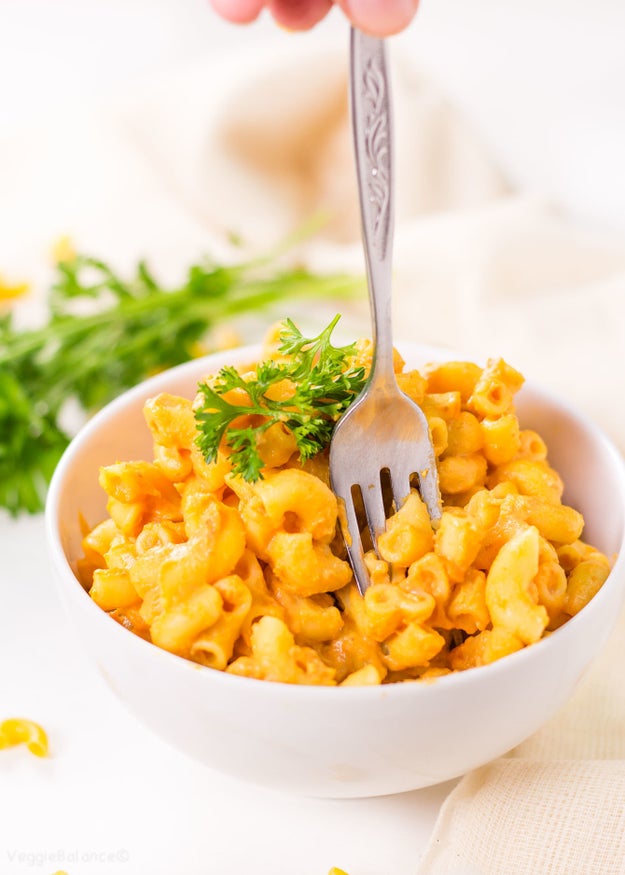 Replicates that tangy cheesy flavor of all the best boxed mac 'n' cheese. (God bless nutritional yeast). Recipe here.
Sheet Pan Roasted Vegetables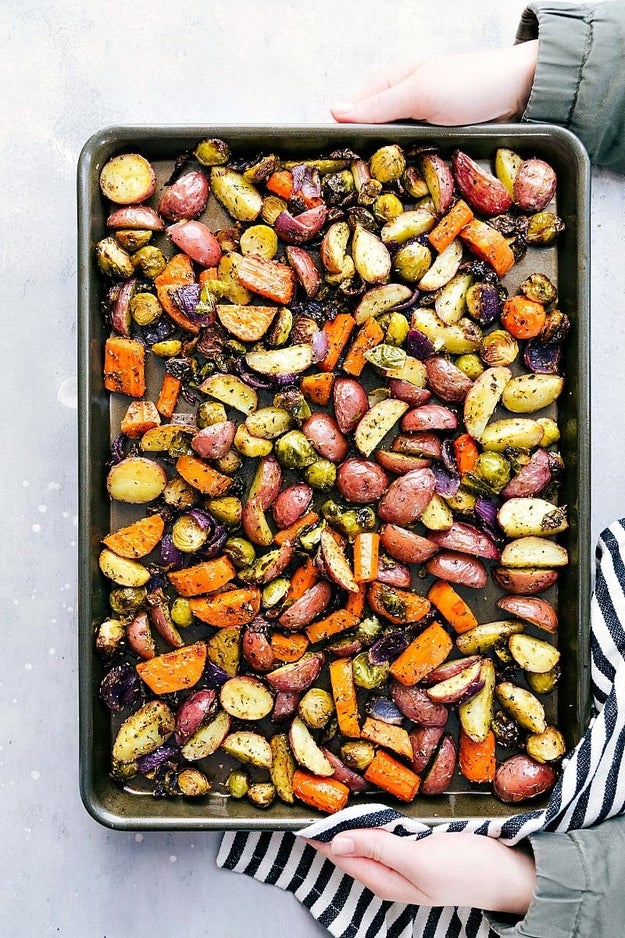 The answer is yes, there is a better way to roast vegetables, and it involves all of the herbs. Namely, oregano, crushed rosemary, thyme, and basil. Recipe here.
Cauliflower Alfredo Sauce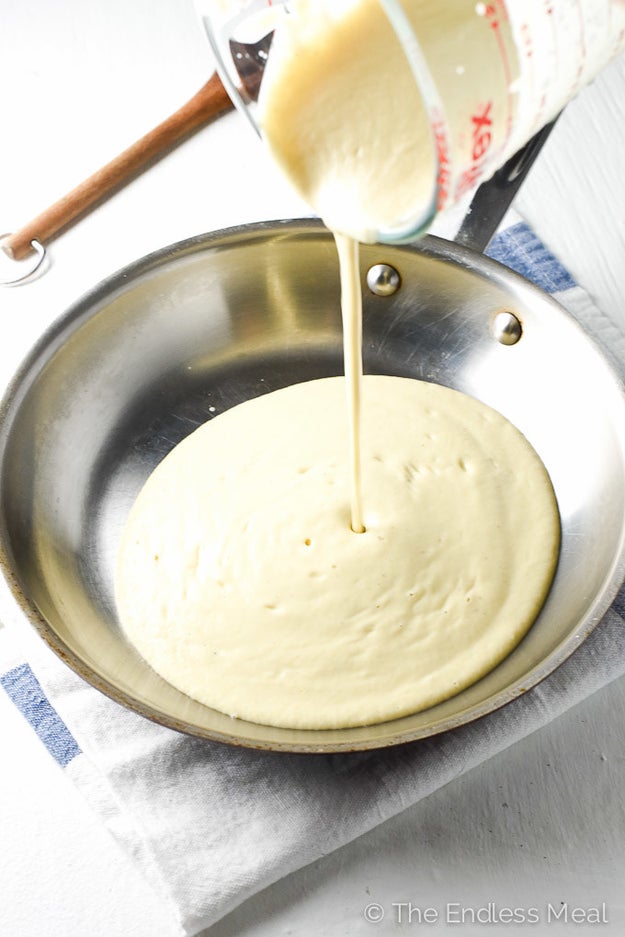 Texture is a huge part of the eating experience, and thankfully this sauce replicates the smooth and creamy feel of the non-vegan stuff pretty accurately. Recipe here.
Buddha Bowl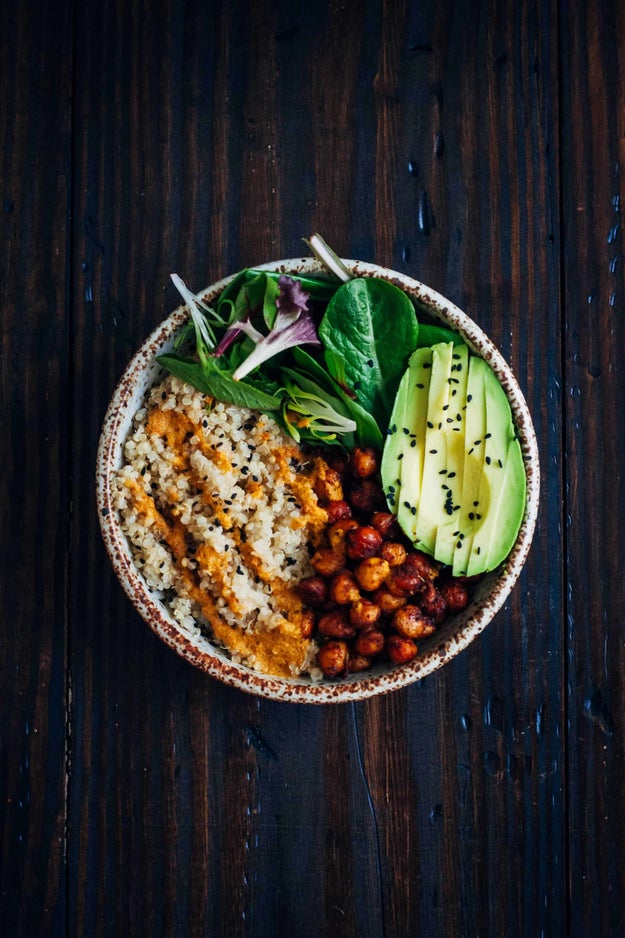 There's really no wrong way to put together a buddha bowl. Just throw in some protein, vegetables, and grains, and you're good to go. Here's one recipe to get you started.
Baked Tofu Nuggets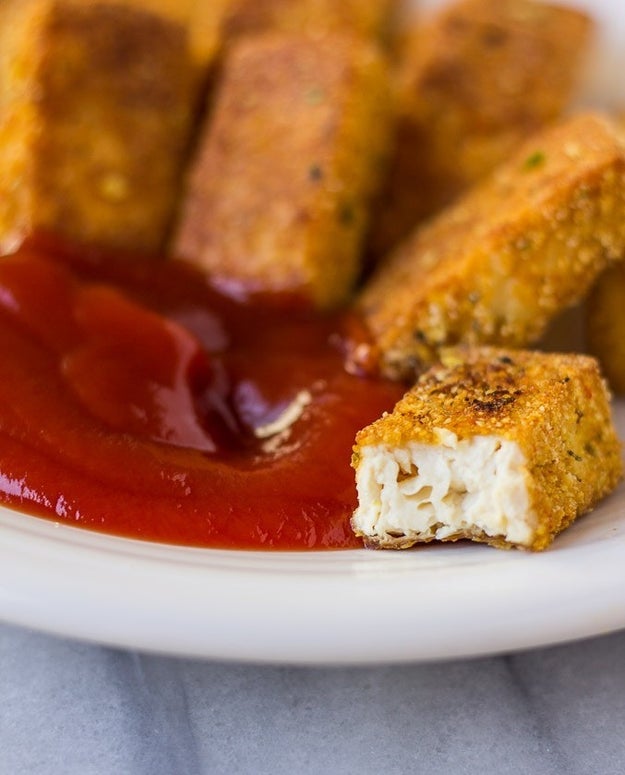 Crispy tofu cubes are great as a snack, or added to stir-frys, salads, and other bowls. Recipe here.
Tortilla Soup With Avocado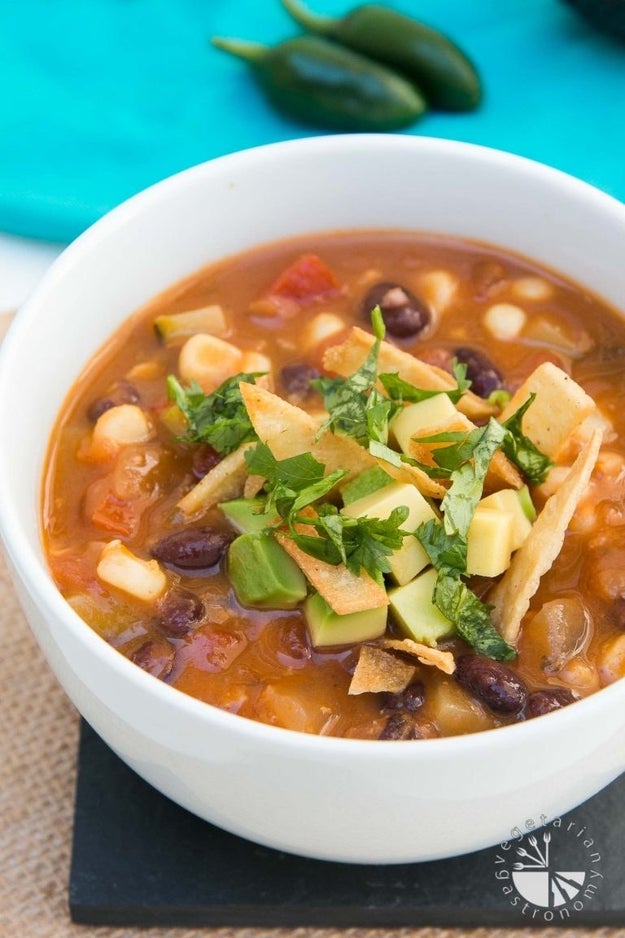 A quick soup recipe that'll actually fill you up. Recipe here.
Lemony Quinoa Brussels Sprouts Salad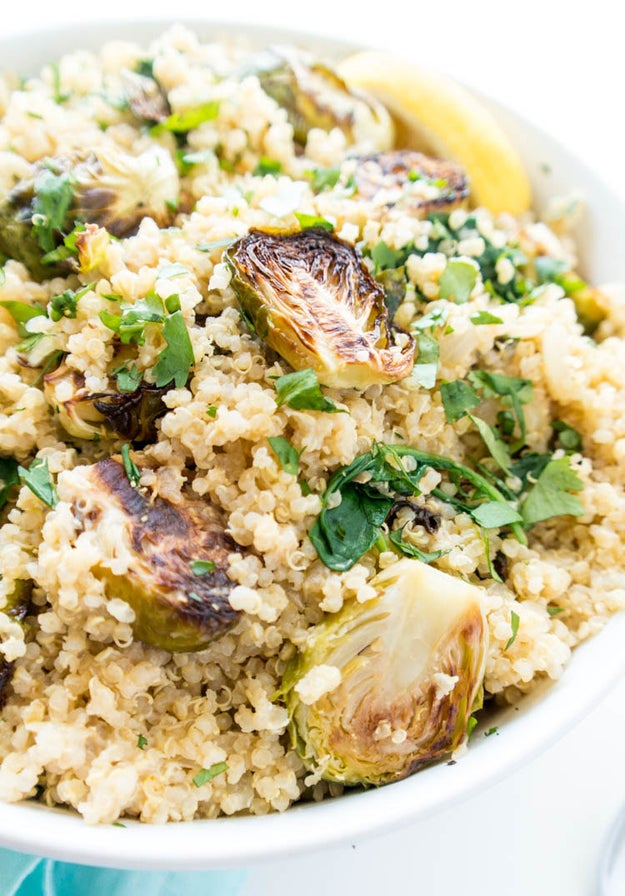 Awesome on its own (maybe with a drizzle of tahini!) or as a base for all your meals. Recipe here.
Cauliflower BBQ Pizza
Cheese is anything but essential to making a great-tasting pizza. This one's savory, sweet, and just a little crispy from the roasted cauliflowers. Recipe here.
Eggplant, Caramelized Onion, And Tomato Pasta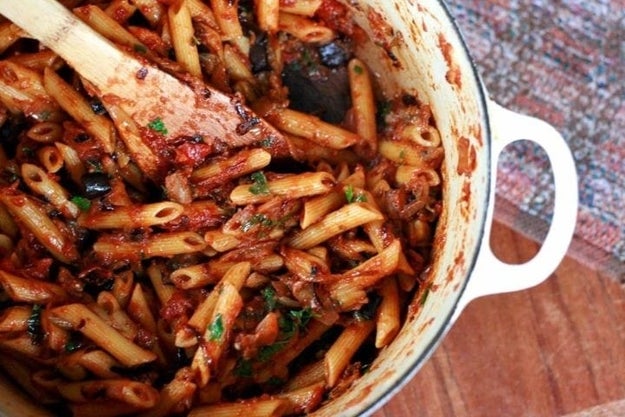 Heat + eggplants and onions = Delicious, sweet, caramelized vegetables that perfectly complement tangy tomato sauce. Recipe here.
Zuppa Toscana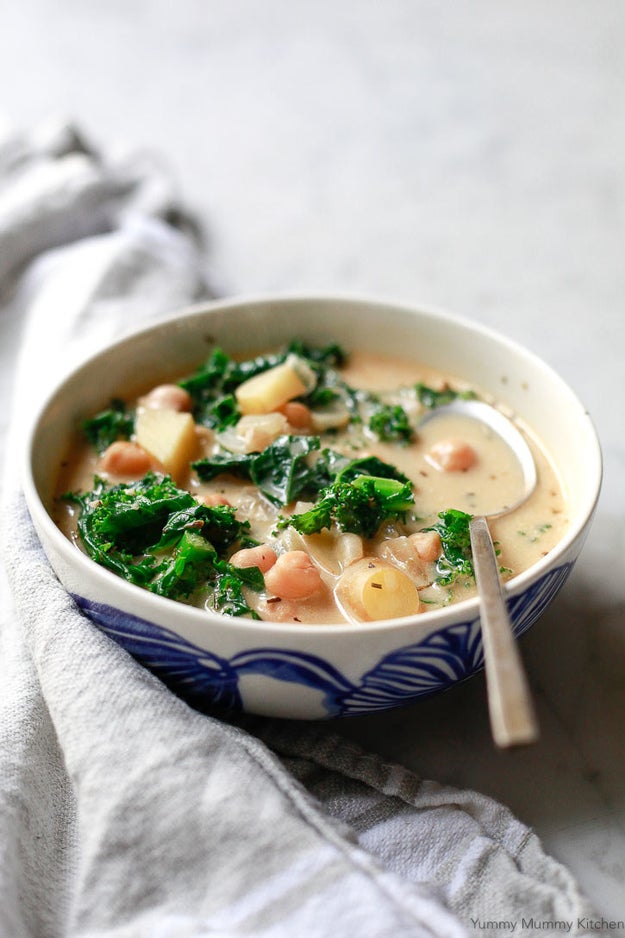 Ideal for a cozy weeknight in (or when you just have a sack full of potatoes you need to get rid of 😅). Use full-fat coconut milk for the creamiest results. Recipe here.
Italian Eggplant Sandwich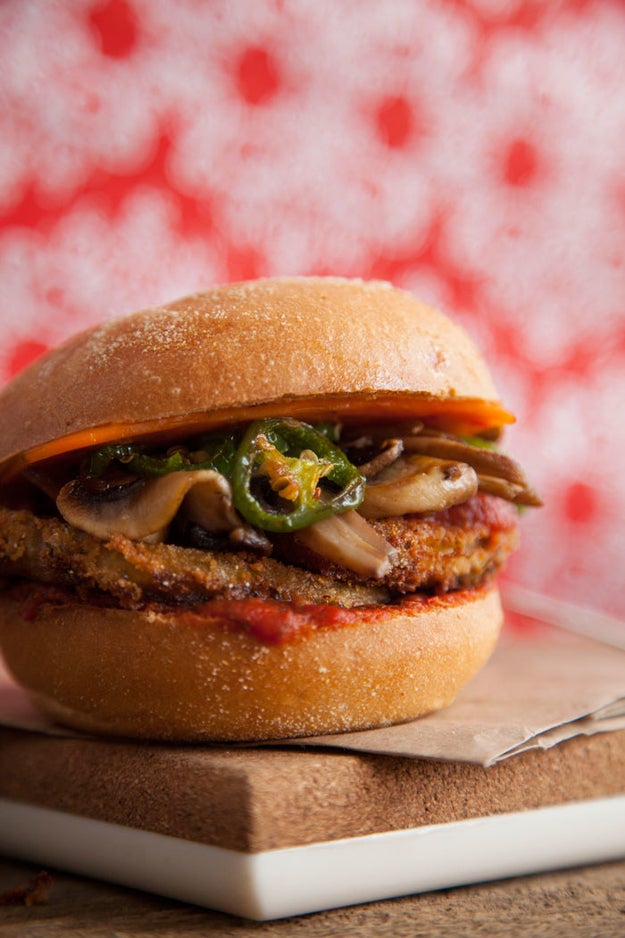 Because not every meat replacement has to involve beans. Recipe here.
Balsamic Roasted Potatoes With Asparagus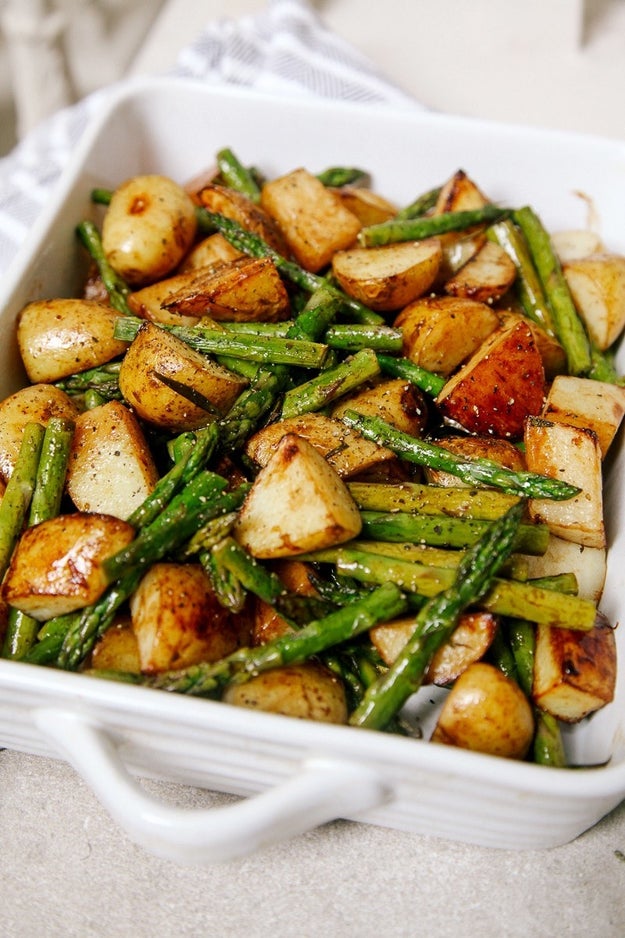 Add in sweet potatoes, parsnips, or other root vegetables to liven up this one-pan side dish. Recipe here.
Creamy Hummus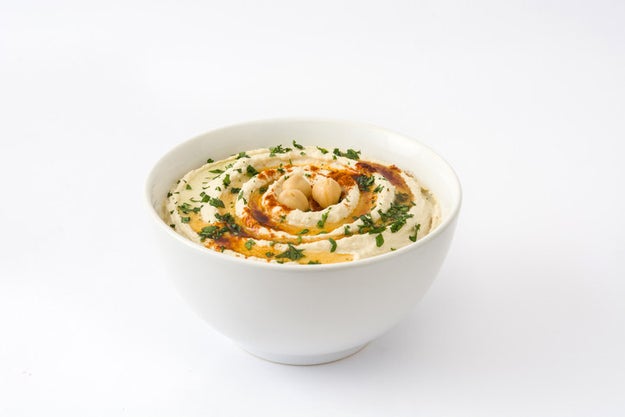 Hands down the creamiest and most addictive hummus recipe you'll ever try (The magic is in the tahini). Recipe here.
Etorres69 / Getty Images
Lasagna With Hummus Tofu Ricotta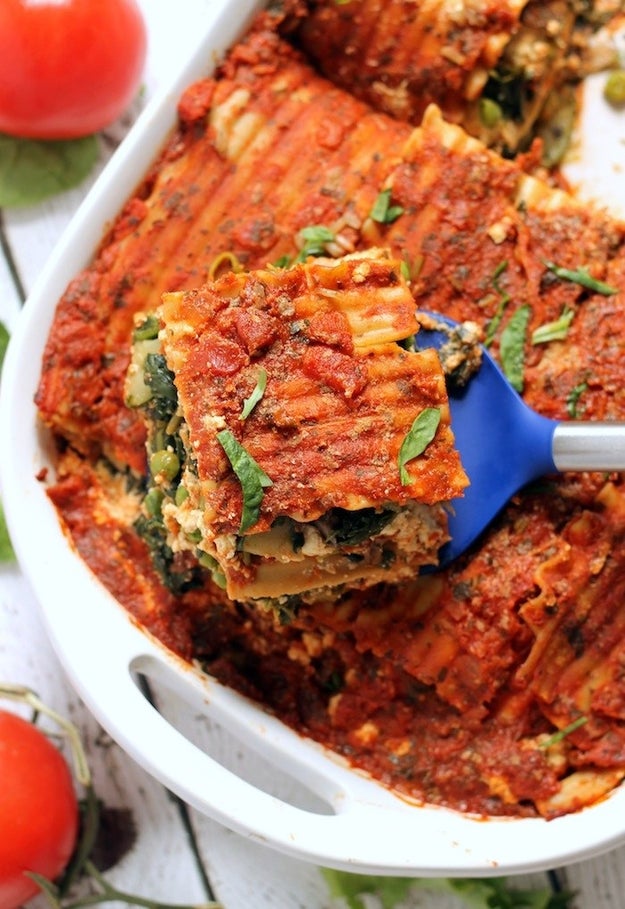 You could technically buy a vegan ricotta substitute, or you can make this lasagna with vegan tofu-hummus ricotta that is somehow able to perfectly replicate the dairy stuff. Pro tip: Make extra tofu ricotta to snack on later. Recipe here.
Parmesan Cheese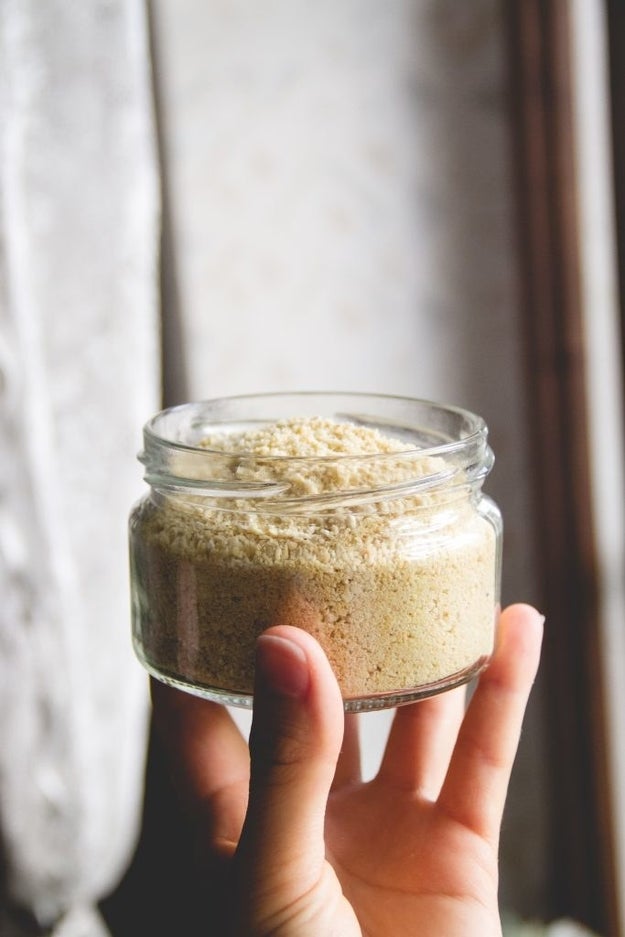 Takes just four ingredients and less than five minutes of your time. Recipe here.
Potato And Onion Omelette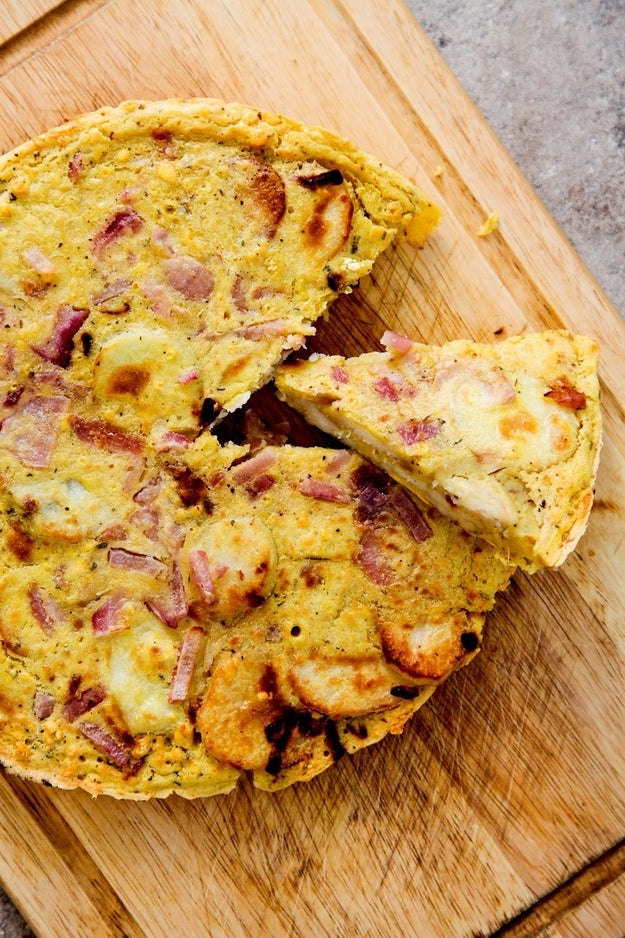 Thanks to chickpea flour, you can get a hearty serving of protein with every bite. (And have an answer for every time your friends ask you how you're getting your protein 🙃.) Recipe here.
Source: buzzfeed
26 Vegan Classics You Should Learn How To Cook