22 Dinner Ideas That Start With Chicken Thighs
It's all about the dark meat.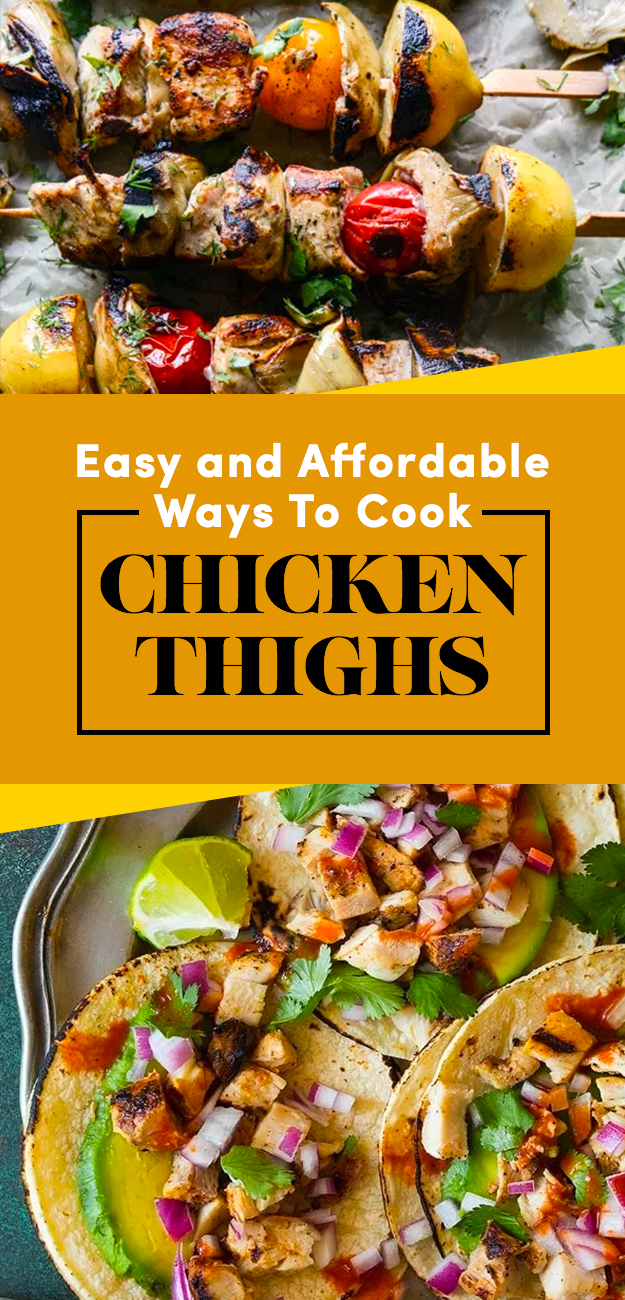 Charlotte Gomez / BuzzFeed
Roasted Asian Glazed Chicken Thighs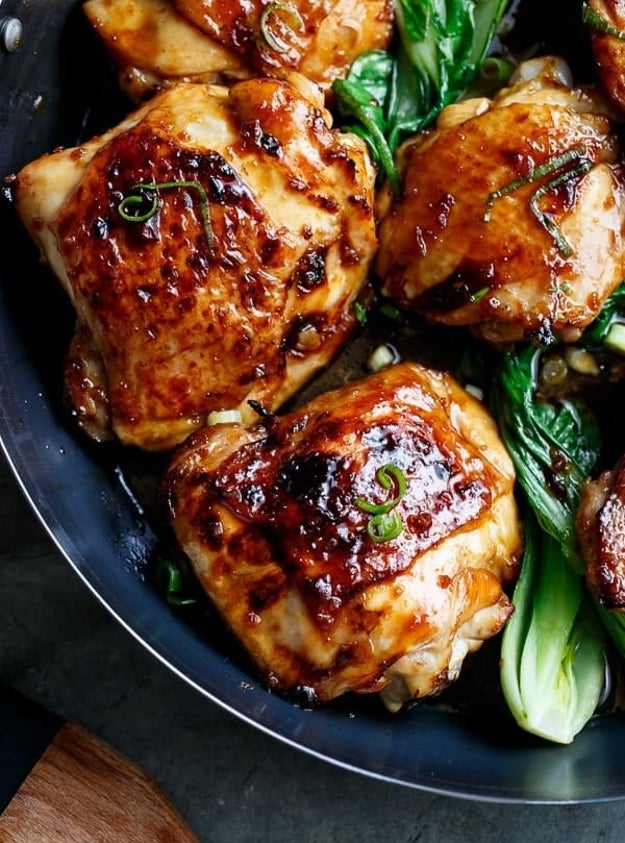 You'll want to put this sweet and tangy sauce — made with pantry staples like soy sauce, honey, and brown sugar — on just about everything. Get the recipe.
Cafe Delites / Via cafedelites.com
Creamy Spinach Artichoke Chicken Thighs
What could be better than taking everyone's favorite party dip and turning it into dinner? Plus, you can make the entire meal from start to finish in a single skillet. Get the recipe.
Cafe Delites / Via cafedelites.com
One Skillet Chicken with Buttery Orzo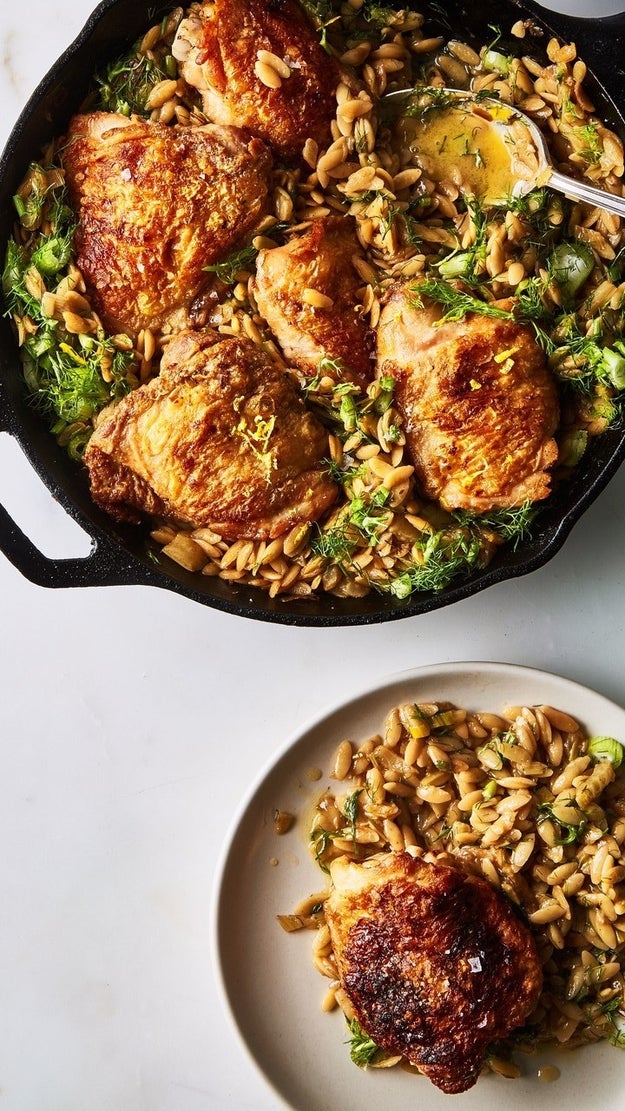 Combine your favorite grain like orzo or rice in a skillet with chicken thighs and your favorite veggies, and call it dinner. Get the recipe.
Alex Lau via Bon Appetit / Via bonappetit.com
Grilled Chicken, Tomato, and Artichoke Skewers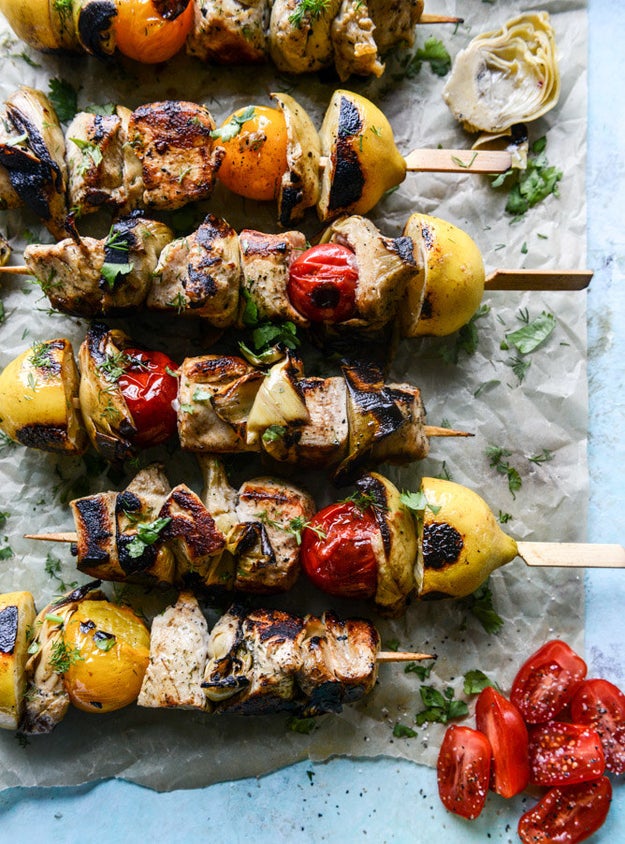 If you're pressed for time and don't want to make goat cheese dip from scratch, opt for Greek yogurt or store-bought tzatziki. Get the recipe.
How Sweet Eats / Via howsweeteats.com
Thai Coconut Curry Chicken
This Asian-inspired sauce is made with coconut milk, red curry paste, ginger, and garlic. Get the recipe.
Damn Delicious / Via damndelicious.net
Chipotle Apricot Grilled Chicken Thighs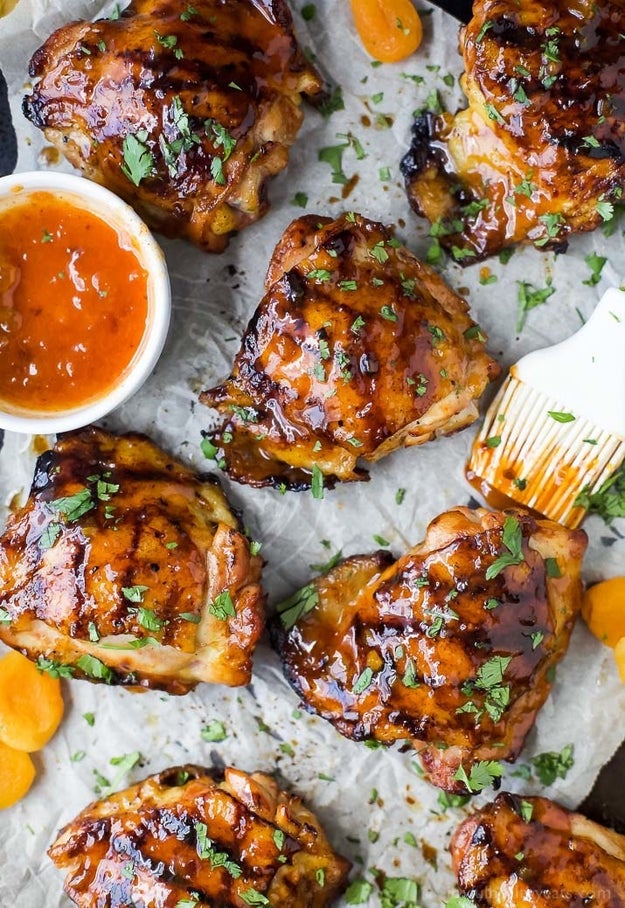 Four ingredients (plus water and salt) is all you need to whip up this satisfying meal. So make a big batch and freeze some for a lazy day. Get the recipe.
Joyful Healthy Eats / Via joyfulhealthyeats.com
Parmesan Ranch Chicken Thighs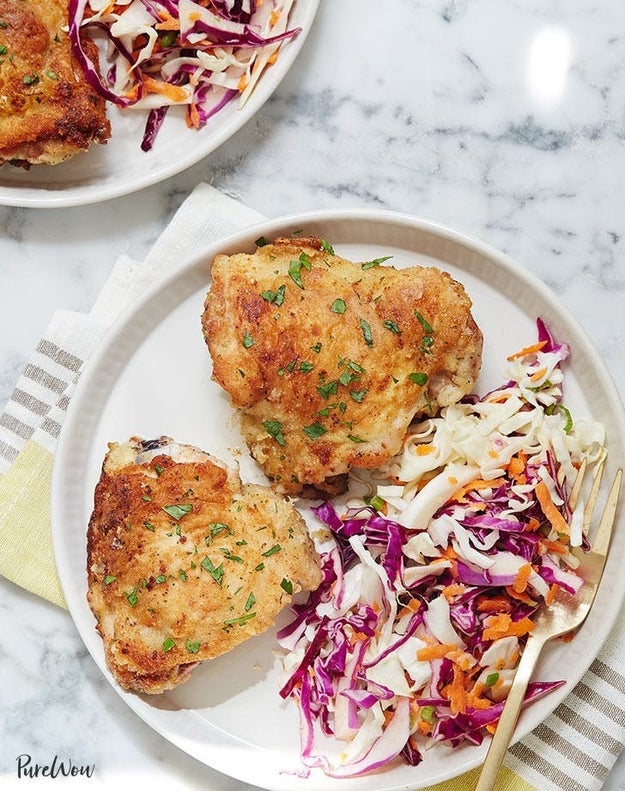 These thighs get dredged in flour and seasoning, then cooked in oil and butter, and finished off in the stove. The result? Perfectly crispy chicken. Get the recipe.
PHOTO: LIZ ANDREW/STYLING: ERIN MCDOWELL / Via purewow.com
Creamy Bacon and Mushroom Thyme Chicken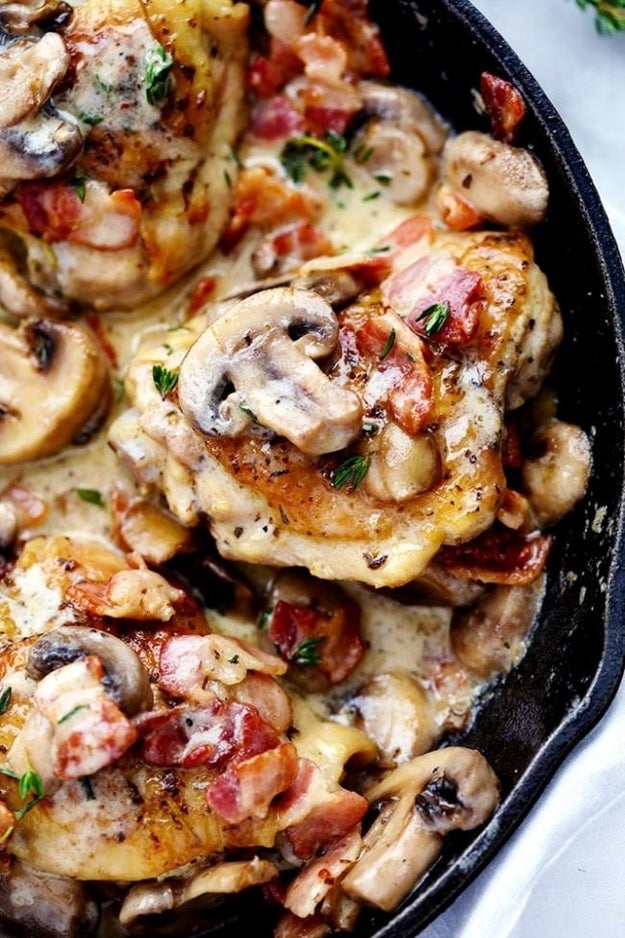 The key to this recipe is the creamy mushroom and thyme sauce. In fact, it's probably wise to make a big batch and freeze some to dress anything from seafood to pasta. Get the recipe.
The Recipe Critic / Via therecipecritic.com
Slow Cooker Asian Chicken Noodle Soup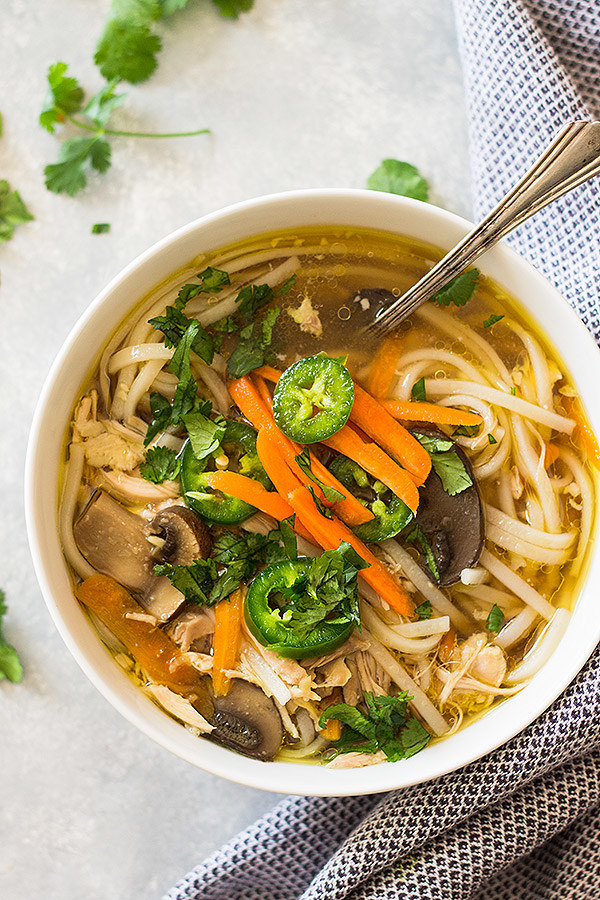 Classic chicken noodle soup gets an Asian twist thanks to a flavorful chicken stock made with garlic, soy sauce, vinegar, and ginger. The best part is you can make it right in the slow cooker. Get the recipe.
Countryside Cravings / Via countrysidecravings.com
Chicken Thighs with Blistered Tomatoes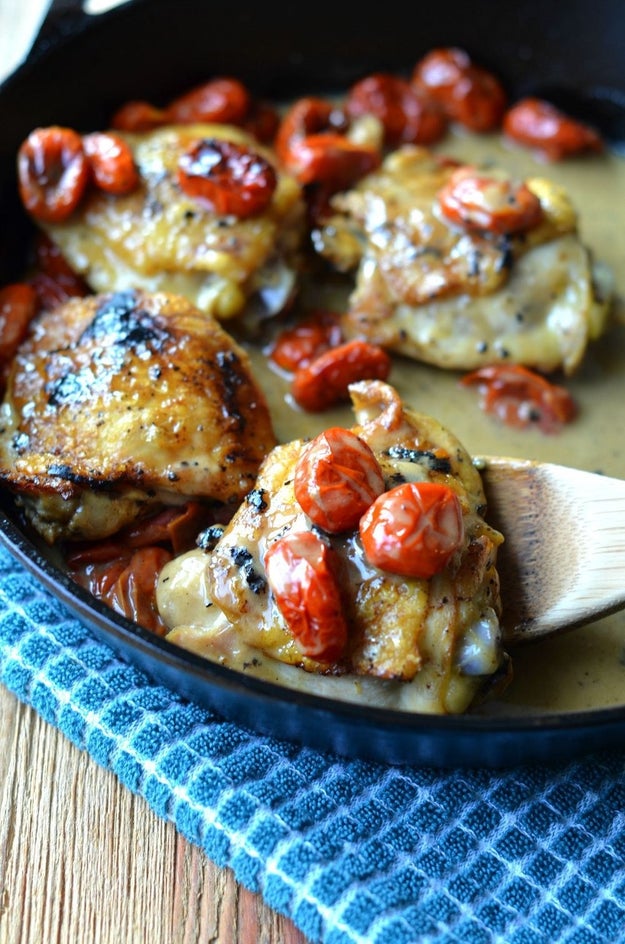 Five ingredients go a long way in this creamy, lemony, and garlicky chicken dish bursting with blistered tomatoes. Get the recipe.
Jessica N Wood / Via jessicanwood.com
Crispy Oven-Fried Chicken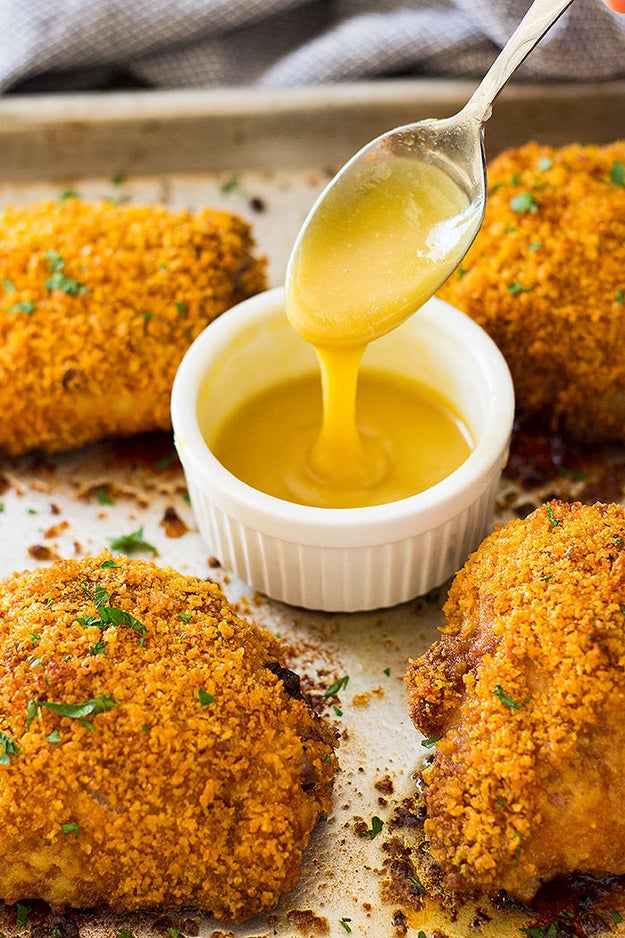 These chicken thighs are coated in flour, salt, onion powder, garlic powder and paprika, then dipped in an egg wash and baked in the oven until they're golden brown. You just might mistake this dish for fried chicken. Get the recipe.
Countryside Cravings / Via countrysidecravings.com
Source: buzzfeed
22 Dinner Ideas That Start With Chicken Thighs